Dental Bonding – Grafton, ND
Erase Dental Chips, Cracks, Stains, and More!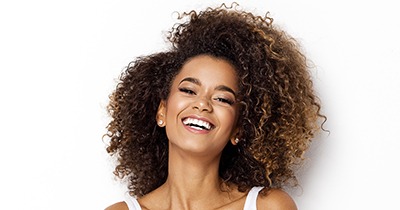 Do you have one or two teeth that always catch your eye in the mirror or in photos? Maybe you have a chipped or stained tooth, or maybe there's a small gap between two of your pearly whites. A single dental imperfection can take a huge toll on how we feel about our smile. Thankfully, at Kern Family Dentistry, you don't have to live with imperfect teeth if you don't want to! We can practically erase dental chips, cracks, stains, and more with dental bonding in Grafton! Read on to learn more about how this versatile treatment can help you get a smile you'll be proud to show off!
What Is Dental Bonding?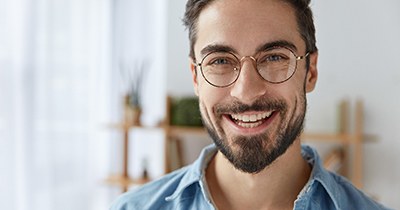 Dental bonding is also sometimes called direct bonding or cosmetic bonding. This simple, non-invasive procedure utilizes a tooth-colored composite resin to conceal a wide range of cosmetic flaws. The composite resin is the same biocompatible, putty-like material we use for tooth-colored fillings. It can be shaded to match the color of your teeth and bonds well with natural dental structures. In as little as one hour, we can dramatically improve the appearance of one or more teeth.
Is Dental Bonding Right for Me?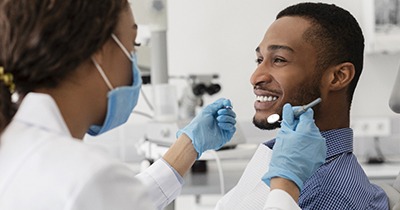 Since dental bonding is such a versatile treatment, it's often used to:
Conceal stubborn enamel stains.
Fill in chips and cracks.
Reshape small or worn-down teeth.
Close small spaces or gaps between teeth.
Protect a tooth's roots if the gums have receded.
What's the Process for Getting Dental Bonding Like?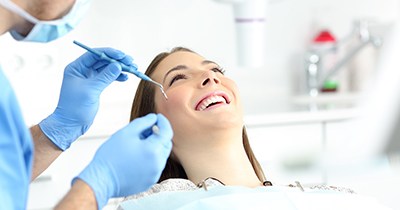 Improving your smile with dental bonding typically only takes a single easy appointment. In some cases, we may need to remove or reshape a small amount of enamel to ensure that the bonding adheres well to your teeth. Then, we'll shade the composite resin so that it closely mimics the color of the rest of your smile. The pliable resin is then applied directly to the tooth and carefully molded over the imperfections. After it's been carefully shaped to look like a natural part of your tooth, we'll use a curing light to harden it into place. Once it's been smoothed and polished, you'll be ready to start enjoying your happy, healthy, and flawless smile!
What Are the Benefits of Dental Bonding?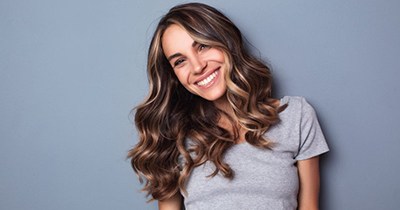 Dental bonding is one of the most popular ways to repair minor dental imperfections. While there are a variety of excellent cosmetic treatments such as porcelain veneers and teeth whitening that can also enhance your pearly whites, dental bonding offers a few unique advantages, like:
Corrects stains that can't be lifted with teeth whitening: Severe enamel discoloration and stubborn stains that can't be lightened with teeth whitening treatments can be completely concealed with dental bonding.
Can be completed in a single appointment: Cosmetic treatments like porcelain veneers and dental crowns typically take several days to be created and placed, while dental bonding can improve your smile's appearance in as little as an hour.
Minimally invasive for maximum comfort: Since we may not even need to remove any enamel, dental bonding is one of the easiest and most comfortable cosmetic treatments.
Easily provides long-lasting results: Even though your dental imperfections can be fixed quickly with dental bonding, you can expect to enjoy the beautiful results to last for a decade or more with great at-home oral hygiene and regular dental checkups.
Are you ready to say goodbye to your dental imperfections? Give us a call today and start your journey towards the smile you've always wanted!