Veneers – Grafton, ND
Beautifying Smiles One Veneer at a Time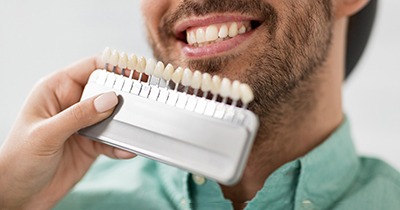 Veneers in Grafton provide a beautiful second chance for your smile if it's affected by imperfections like chips, cracks, stains, and even slight misalignment. Using this fix-it-all treatment, we can repair one, several, or all of your teeth with custom-crafted porcelain restorations to give you the bright, symmetrical, and aligned smile that you've always wanted. Give our office a call to schedule a consultation today and learn more!
What are Dental Veneers?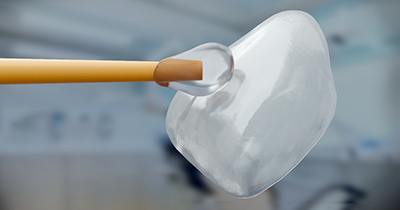 Veneers are wafer-thin, yet durable, tooth-shaped coverings that can be made from dental porcelain or ceramic. They're permanently affixed to the visible surface of your teeth and are able to enhance its overall appearance, oftentimes regardless of what imperfections you face. The result is a smile that's enhanced in shape, color, and overall aesthetic.
Many patients who want to transform their smiles with veneers are eligible for the procedure. However, if you have existing oral health problems, like cavities, we'll need to address those before moving forward with this procedure. We recommend that all of our patients looking into cosmetic dentistry undergo a checkup and cleaning first to ensure the health of their teeth and gums for the best possible results.
The Process of Getting Veneers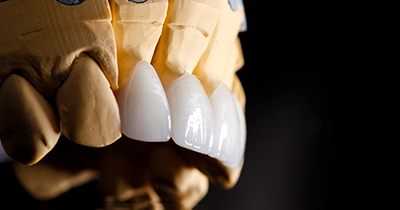 Porcelain veneers are applied in two to three visits to Dr. Kern's office. In the first appointment, you and Dr. Kern will discuss your smile goals. Your cosmetic dentist in Grafton will put together a treatment plan to help you achieve the smile of your dreams. Then, your teeth will be prepared to receive the veneers — a process that involves removing a slight layer of enamel to make room for the new veneers.
Your dentist then takes impressions of the prepared teeth for the creation of your veneers. This information is sent to our trusted lab, where your veneers are created in one to two weeks. Once they are ready, you'll return to our office, and we'll give you the first preview of your new smile. Once we have your final OK, the veneers are permanently affixed to your front teeth!
When cared for properly, your veneers can last for years after their application. Maintaining veneers doesn't require much more than what you're already used to. It's true that your veneers cannot develop cavities, but the teeth and gums beneath and surrounding them can. Brush your teeth regularly (after each meal or at least twice a day), floss daily, and visit your dentist as recommended to enjoy healthy teeth and gums for years to come.
The Benefits of Veneers?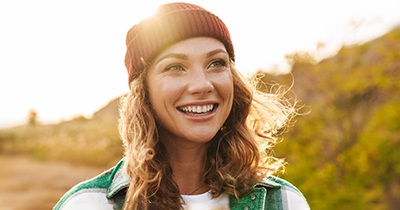 Dental veneers offer a wide range of cosmetic benefits that you'll be able to enjoy for several years with the proper maintenance, including:
If you have any questions about how our team at Kern Family Dentistry can help you breathe new life into your worn-down smile, don't hesitate to request an appointment!