The Best Ways to Save with Your Dental Insurance in Grafton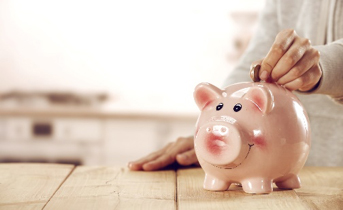 Dental insurance is an easy way to make your dental care much more affordable, but how can you be sure that you're getting the absolute most out of your plan? Your dentist in Grafton, Dr. Joe Kern, and our entire team are happy to help our patients better understand how their plans work so they can always maximize their benefits. With these 3 simple tips, you'll be able to consistently use your dental insurance to help you save thousands every year.
1. Focus on Prevention
The key difference between dental insurance and health insurance is that while health insurance is geared towards helping people deal with problems as they pop up, dental insurance is more focused on helping patients avoid dental issues in the first place. This is why, with most plans, preventive services like checkups and cleanings are fully or mostly covered while restorative treatments (such as fillings, crowns, and bridges) are only partially covered.
What does this mean for you? It means you should mostly use your plan to cover your two recommended appointments each year. Not only will these visits likely be completely covered, but they'll also keep your teeth nice and healthy so you won't need more expensive procedures to fix them in the future. That's what we call a win-win!
2. Visit an In-Network Practice
When a practice is "in-network" with a particular insurance provider, it means that they have a contract with the provider to offer their services for much lower fees. For patients, an in-network practice will offer significantly more savings than an out-of-network one, so an easy way to instantly save with your insurance is to simply visit a practice that is in-network with your plan.
Kern Family Dentistry is in-network with:
MetLife
AFLAC
United Concordia
This isn't a complete list, so if you'd like to know if we're in-network with your plan and can use it to help you save at your next appointment, just give us a call today with your policy information handy!
3. Use It or Lose It!
Most dental insurance plans have what is called an annual maximum, which is the highest dollar amount of care a plan will cover per person, per year. This amount is usually about $1,000-$1,500, and most people don't come anywhere close to using all of it. The only problem is, this amount actually resets at the beginning of each year, so if you haven't used it all, any extra money will not roll over to January 1st.
For most people, the best way to make sure you don't leave any money on the table is to simply go to your two standard appointments each year. This will still leave plenty of money to help offset the cost of any restorative care needed. Or, if you need to have a tooth repaired or replaced, the best thing to do is start the process before the end of the year so you can use your benefits before they reset.
Have Any Questions?
Just by keeping these 3 things in mind, you'll be able to maximize your dental benefits every time you come to see us. Of course, each person's plan is slightly different, and if you'd like to know how we can use yours specifically to help you save, please give us a call, and we'll be happy to answer your questions.