Your Grafton & Auburn Emergency Dentist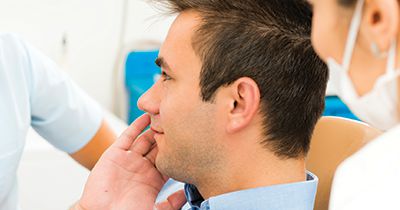 Dental emergencies can be stressful and painful, but having a plan of action helps. At Kern Family Dentistry, we invite our patients of record to contact us right away in case of dental emergency. We happily offer same day treatment if at all possible, and are always willing to walk patients through first aid tips to help them protect their oral health until they are able to reach our office. We take our patients' word for it when they say they're experiencing an emergency, but if you're not sure what constitutes a dental emergency, here are a few of the most common cases we see:
Avulsed (knocked out) teeth
Chipped, cracked, broken, or fractured teeth
Avulsed, chipped, cracked, broken, or fractured dental restorations
Severe toothache – abscess tooth, root canal infection, etc.
Soft tissue lacerations, other facial trauma
If you experience severe bleeding, extensive facial trauma, or a potentially broken jaw, we encourage you to proceed to your nearest emergency room for care. These cases could be life threatening, and we're always happy to work in partnership with physicians to correct any dental damage once your overall health is no longer at risk. Don't ever hesitate to contact Dr. Kern and his Grafton dentistry team any time you have questions or concerns about your oral health. We're here to help when you need us.