Implant Dentures – Grafton, North Dakota
Reclaim a Flawless Smile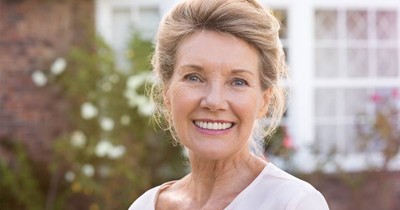 Following advanced tooth loss, people may struggle to speak without effort, eat a nutritious diet, and smile confidently. At Kern Family Dentistry, we know the struggles patients face following advanced tooth loss all too well, and it's our goal to help you restore your smile using the most effective dentistry options. That's why we rely on dental implant supported tooth replacement solutions whenever possible. These advanced dentistry services are the only restoration options that replace the roots of missing teeth as well as the visible parts of teeth, so they closely mimic your smile's natural structures. If you want to find out more about your restoration options, call our Grafton dental office today. One of our team members will be happy to schedule a tooth replacement consultation for you in our office, so you can explore all of your dental restoration options
Partial Dentures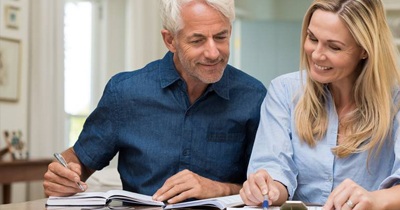 If you have lost numerous consecutive or nonconsecutive teeth, we will typically recommend a traditional or implant partial denture. These restorations are formed using a gum-colored base material to support multiple replacement teeth. Molded to fit between remaining healthy teeth, partial dentures can typically be supported by two to four strategically positioned dental implant posts.
Full Dentures
Full dentures also use a gum-colored base material to support the full row of replacement teeth. Molded to fit against the gum line, dentures are usually held in place using four to six dental implant posts. Once in place, your implant denture will look, feel, and function almost exactly like your healthy smile.
The Dental Implant Process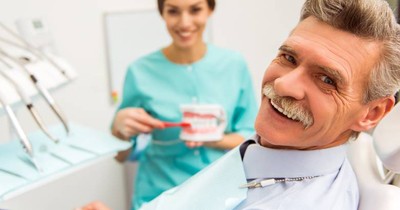 Dental implant tooth replacement is a multiphase treatment process. Before we begin, one of our skilled team members will review current and past health conditions, surgical history, and oral health to determine whether or not you're a good candidate for dental implant supported tooth replacement. If we determine you will benefit from this treatment option, we'll complete preparatory treatments necessary to ensure you have the best chances for successful dental implant placement. This may include tooth extractions, tissue grafts, and treatments to repair dental damage and renew oral health. Once your smile is ready, we will surgically place dental implants into the gum line. After the placement procedure, the dental implant posts will need to fuse with the supportive structures. This process can take three to six months. Once the implants are firmly in place, we'll place the abutments that attach the implant to the denture and design the restorations. When we receive the denture, we'll affix it to your implant, recreating a healthy smile.
Benefits of Implant Dentures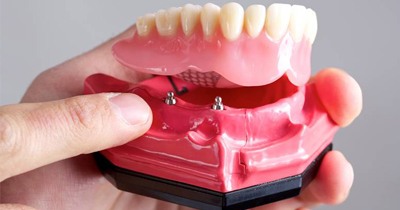 The benefits of implant supported dentures include:
Long lasting – traditional dentures are repaired or replaced every five to ten years, but implant dentures have a 90% success rate after 20 years.
Natural look and feel – firmly anchored to the jawbone, your denture will remain stationary as you speak clearly and smile confidently in any personal or professional situation.
Stability – the denture will stay put while you consume even the most difficult to chew foods. Implant dentures restore 70% or more of your natural chewing ability, allowing you to eat all of your favorite foods.