Root Canal Therapy – Grafton, ND
Stop Your Toothache Today!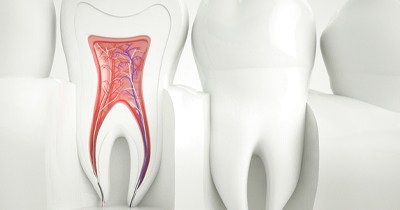 Do you have a tooth giving you grief? You don't need to have it pulled out to stop your pain. Dr. Kern can save it with a root canal in Grafton. Although they have a bad reputation for being painful, you have nothing to fear. Dr. Kern uses the latest innovations in dentistry, so the procedure is often no worse than a standard dental filling. He will restore your tooth back to its previous health and appearance using the high-quality, personalized care you deserve.
Do I Need a Root Canal?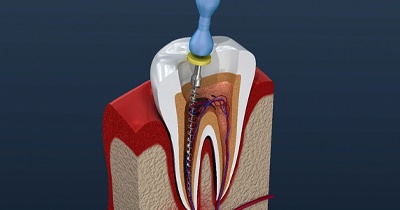 A root canal is among the most common restorative treatments, but it's only recommended when there aren't any other options to save your tooth from extraction. Dr. Kern performs a comprehensive examination to determine if it's the best course of action for your individual needs. If your pulp is infected, he'll likely recommend the treatment.
The pulp is the inner most layer of your tooth. It acts as the nerve center which is protected by the dentin and enamel. When bacteria extend past the outer layers of your tooth to reach the pulp, it causes significant pain from an infection. The only way to stop the spread of the infection is to remove the pulp. Although it's necessary while your tooth is still forming, your tooth can survive without the pulp after it's fully formed.
There are some signs that can indicate you may need a root canal, such as:
Darkening of your tooth.
Lingering tooth sensitivity.
Pain when placing pressure on a tooth.
Pimple-like bump near the tooth.
What Can I Expect?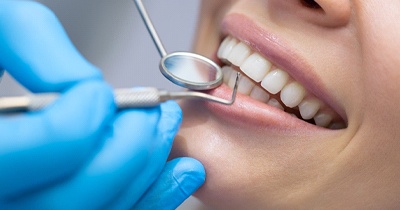 During the endodontic procedure, a local anesthetic is used to ensure your comfort as Dr. Kern uses special dental tools to remove any areas of decay and extracts the pulp. Your tooth is then sterilized before it's sealed using a special material called gutta-percha. This helps seal out future bacteria while strengthening the integrity of your tooth. You'll also need a dental crown to reinstate the tooth's function and appearance.
The carefully crafted restoration will match the color of your enamel to look like a real tooth. Dr. Kern takes an impression of your mouth to ensure it also meets your exact size and shape needs. It's bonded over the entire visible surface of your tooth down to the gum line. This gives your tooth an added layer of protection while also improving its function and appearance. Your crown can last for a decade or longer if you take the time to care for it.
Dr. Kern uses the latest technological advancements, so you can get the crown you need in just one day. CEREC technology allows you to skip the hassle of temporary crowns or multiple appointments to rebuild a healthy smile in a single visit.
Save Your Smile and Stop Your Pain
If a toothache is keeping you awake at night, it's time to contact your dentist in Grafton to get to the root of the problem. Dr. Kern creates the customized treatment plan you need to stop your pain while saving your smile. Contact our office today to schedule your consultation.