Dental Implants — Grafton, ND
Restore Your Smile and Regain Your Confidence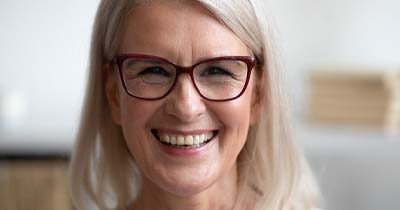 Dental implants in Grafton are one of the most talked-about tooth replacement options that modern dentistry has to offer. These small titanium posts, which an oral surgeon places within a patient's jawbone, create the foundation for a strong, highly functional smile that lasts for many years. We're proud to help people in our area to take advantage of this remarkable and versatile restorative treatment. To discover whether implants are an appropriate solution for your tooth loss, contact us to schedule a consultation.
Why Choose Kern Family Dentistry for Dental Implants?
Works with Trusted Local Specialists to Place Implants
Dentist Has Served the Community for Over 20 Years
Advanced Dental Technology Provided In-House
What Are Dental Implants?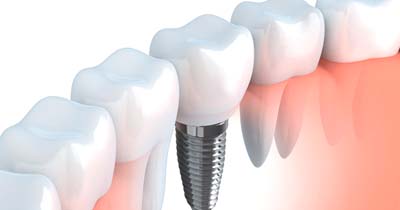 Dental implants are considered to be the gold standard of tooth replacement today because of their ability to replace every portion of the tooth, including the root that sits underneath the gum tissue and inside of the jawbone. This is done with a titanium post, which integrates with bone tissue to create a sturdy and reliable replacement tooth root. Attached to it is a dedicated restoration, which could either be a crown, bridge or denture depending on how many teeth you are missing. Because of their versatility, longevity, esthetics, and function, dental implants remain the most popular tooth replacement recommendation from dentists and oral surgeons alike.
Benefits of Dental Implants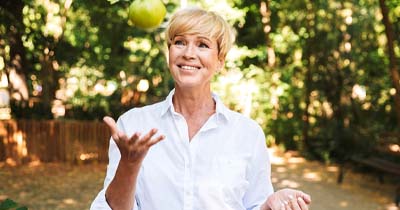 Dental implants offer some outstanding benefits. Here are just a few of the advantages you can expect to reap if you choose them to restore your smile:
Implants provide whole-tooth replacement. The implants themselves act like tooth roots, while the restorations (crowns, bridges, or dentures) provide a strong, comfortable bite.
Implant restorations are made of high quality materials that closely resemble natural teeth.
Because implants bond with the jaw, they help to stimulate it and prevent the bone deterioration that often occurs after tooth extractions.
Implants have the potential to last a lifetime.
Implants enable you to eat and drink practically anything without worry.
Placing implants usually does not require that your remaining natural teeth be modified or extracted. In fact, implants can actually protect your natural teeth by preventing them from drifting out of place!
Implant failure is rare; this treatment is successful in over 95 percent of cases.
Who Dental Implants Can Help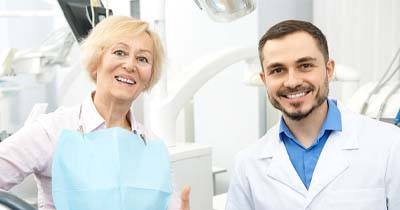 Dental implants are a versatile treatment. Your dentist in Grafton can use them to replace one tooth, a few teeth, or an entire arch of teeth.
Missing One Tooth
For patients who are missing just one tooth, a single implant topped by a single crown may be the ideal treatment.
Missing Multiple Teeth
If you are missing several teeth in a row, an implant-supported bridge may work for you. This type of restoration is held by two implants, each of which has its own crown. Pontics (artificial teeth) are suspended between the crowns.
Missing All Teeth
An implant-supported denture may be right for you if you are missing all or most of your teeth. Your oral surgeon will strategically place a number of implants throughout your mouth in order to provide the best base of support for your new smile. Then, we'll replace your teeth with either a fixed or removable prosthesis.
Learn More About Implant Dentures
Understanding the Cost of Dental Implants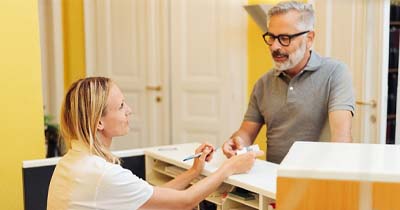 When it comes to tooth replacement, there are few options quite like dental implants. Those who are missing either one tooth or several can benefit from their placement, although the cost can be pretty high compared to other tooth replacement solutions. If you're looking for a sensible way to cut down costs, keep reading this page on how you can make implants affordable. You can also contact our office directly to schedule a consultation with Dr. Kern!
Maintaining & Caring for Your Dental Implants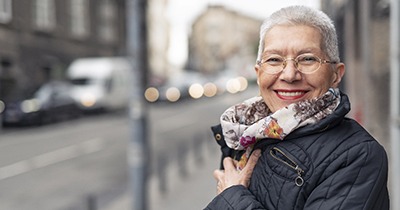 Dental implants can last for more than three decades or even the rest of your life. However, it's essential that you take all of the proper steps to care for them. If you aren't taking the time to protect your dental implants from becoming damaged, they could end up failing and needing to be replaced with a new implant or another tooth replacement option. The good news is that with a few simple precautions, you can enjoy the benefits of your implants for many years down the road.