Dental Crowns & Bridges – Grafton, ND
Completing Smiles with Health and Function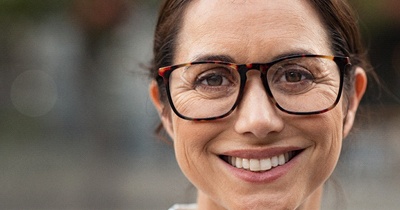 If you have a part of your smile that is decayed, damaged, broken, chipped, weakened, or even missing, we have the perfect solutions! Dental crowns and dental bridges in Grafton allow us to restore and repair smiles back to their full health and beauty. These restorations are custom-made for the best results. Keep reading to learn more about these treatment options and whether or not they're right for you.
What Are Dental Crowns?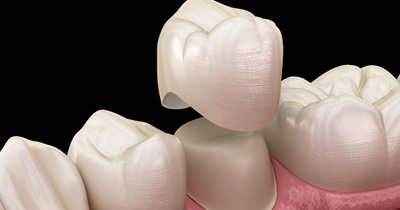 Dental crowns get their name because they are designed to literally "crown" or cap the entire visible portion of the tooth. This can repair damaged, decayed, or weakened teeth, but it can also improve the shape, shade, and overall appearance of your smile. We commonly use dental crowns to strengthen and protect teeth after removing decay or performing a root canal. However, some patients get crowns to improve their smile's aesthetics.
What Are Dental Bridges?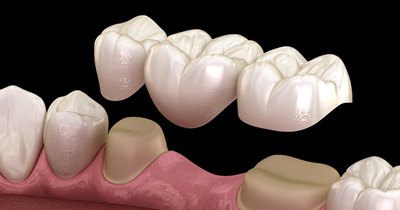 If you're missing teeth consecutively, we will recommend a dental bridge to literally bridge the gap in your smile. This is held in place with the support of dental crowns on either side of the area of missing teeth. Our dental bridges are custom-made to match the rest of your smile, and we will need to remove a slight portion of your enamel to accommodate the prosthetic. Once placed, you can enjoy a beautiful, full, and strong set of teeth.
The Process for Dental Crowns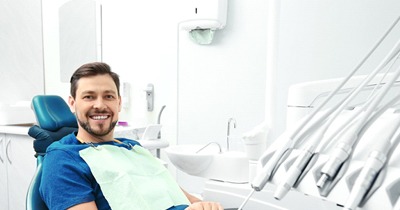 Once we have decided that dental crowns are right for you, you'll come into our office for the initial appointment. Typically, we will need to prepare your tooth by removing a slight portion of enamel. Then, we will take impressions of the affected area, which are sent to a dental lab for the creation of your crown. There is a short waiting period, where we will give you a temporary crown to maintain your appearance. Lastly, you'll come into our office for your permanent restoration.
The Process for Dental Bridges
After your dental bridge consultation, we will prepare your smile by removing a slight portion of enamel from the 2 teeth surrounding the gap. Then, we will take images and impressions of your smile, which are sent to a dental lab for the fabrication of your personalized prosthetic. Once it's made, you'll come back into our office, where we will finalize your tooth replacement. All that's left to do is to walk out of our office with a full and healthy smile.
If you have any questions, or if you're ready for a crown or bridge, contact our office today!