Cost of Dental Implants – Grafton, ND
Learn How to Pay for Your New Smile!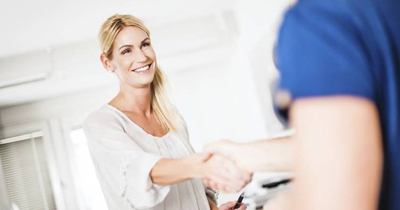 When it comes to tooth replacement, there are few options quite like dental implants. Those who are missing either one tooth or several can benefit from their placement, although the cost can be pretty high compared to other tooth replacement solutions. If you're looking for a sensible way to cut down costs, keep reading this page on how you can make implants affordable. You can also contact our office directly to schedule a consultation with Dr. Kern!
How Much Do Dental Implants Cost?
Every individual's needs are different when it comes to complex treatments like dental implants. For one, some may need preparatory treatments like bone grafts or sinus lifts before they can begin treatment. If you intend on replacing multiple teeth, it will cost more compared to someone only replacing one tooth. During your implant consultation, we'll go over everything necessary to determine the exact cost of your treatment, including:
The number of teeth you're replacing (i.e. one tooth, multiple teeth or an entire arch)
Which teeth you need to replace (teeth that are visible in your smile are more difficult to replace compared to molars)
Your current allergies (some patients may not be able to receive titanium implants and need an alternative material)
Preparatory treatments to ensure your jawbone is thick enough to receive implants
Regardless of the total cost, dental implants are considered to be a long-term investment that you can rely on for decades. Not only are you doing your oral health a favor, but your overall health as well since eating a balanced diet will become much easier.
Does Dental Insurance Cover Dental Implants?
Most dental insurance companies don't cover the cost of dental implants because they are still seen as a cosmetic treatment. However, our office is more than happy to look over your benefits and confirm if you can receive partial coverage for certain aspects of your treatment. If so, we'll work with you to maximize those savings prior to implant placement.
Our office is in-network with many of the major dental care providers. To examine the list in more detail, click here.
How Patient Financing Can Help
Our office is more than happy to help patients in need of other financing options. Since dental implants are far more extensive than your typical cleaning or checkup, one of our knowledgeable team members will evaluate your coverage and provide accurate estimates of potential out-of-pocket costs.
Got a Question About Dental Implants?
When you have an expert to talk about dental implants with, you'll quickly learn that the benefits far outweigh the costs. When you partner with Dr. Kern and his team, the cost of dental implants in Grafton is something anyone can manage! Request an appointment with our office to get started planning your payment for dental implants!