July 12, 2019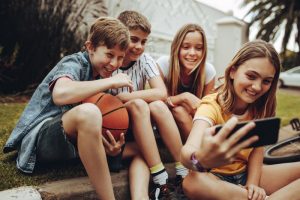 As a parent, there's nothing more important to you than keeping your little one healthy and happy. During summer vacation, the likelihood that they'll chip, crack, or knock out a tooth is drastically higher. You can get the most out of the warm weather and enjoy a stress-free season by avoiding a trip to your emergency dentist near Grand Forks. Here are some common dental emergencies your child can experience this summer, and how you can help avoid them.
Chipped or Cracked Tooth
Your children will be on a variety of new adventures with their friends this summer. Whether they're at the pool, a sleepover, or riding their bike, accidentally chipping or cracking a tooth is a more common occurrence than you may think. Your should call their emergency dentist in Grafton and schedule an appointment as soon as possible.
Their tooth could have chipped off and created a jagged or sharp edge that could cut their tongue or oral tissue, so it's best to treat it sooner rather than later. Try avoiding putting anything hot or cold near their tooth until they see your family dentist, just in case their nerves are exposed. If you notice their face beginning to swell, place an ice pack or a cold cloth on the affected cheek area to bring it down.
Severe Toothache
A toothache can occur no matter how old your child is. Sometimes, they can be caused by something as small as a popcorn kernel lodged in between their teeth, but they can also be the result of serious oral problems like infections.
If your son or daughter's tooth is vulnerable to harmful oral bacteria, the nerves in their tooth could be attacked, causing a severe toothache. If the pain persists after brushing and flossing for a couple of days, contact your emergency dentist immediately. To help ease your child's pain, have them rinse with lukewarm water and check for any lodged food debris. If you notice swelling, place a cold ice pack on the outside of their mouth.
Knocked-Out Permanent Tooth
If your child plays summer sports that involve contact, you can keep them safe from knocking out a tooth by getting them a mouthguard. However, if they do experience this emergency, it's important to act fast and visit their dentist within the hour. Retrieve the tooth and try to keep it moist by either storing it in a glass of milk or between their cheek and gums. Remember to handle the tooth by the biting surface only, not the root. The sooner you get to your dentist, the more likely they'll be able to reattach it.
Summer break is one of the best times of the year for the entire family. Your children are free from homework, a strict school schedule, and the stress of tests. To keep it that way and allow your loved ones to get the most out of the warm weather, follow these tips on quickly and effectively handling dental emergencies.
About the Author
Dr. Joe Kern has been improving generations of familiar smiles for over 20 years. He enjoys caring for patients of all ages and sizes and being able to watch his younger ones grow up. He also looks forward to providing them with the knowledge and treatment they need to maintain a healthy mouth into adulthood. For questions or to schedule an appointment, visit Kern Family Dentistry's website or contact 701-352-2013.
Comments Off

on Avoid These Dental Dilemmas So You Won't Have To Visit Your Emergency Dentist Near Grand Forks This Summer
No Comments
No comments yet.
RSS feed for comments on this post.
Sorry, the comment form is closed at this time.