August 9, 2022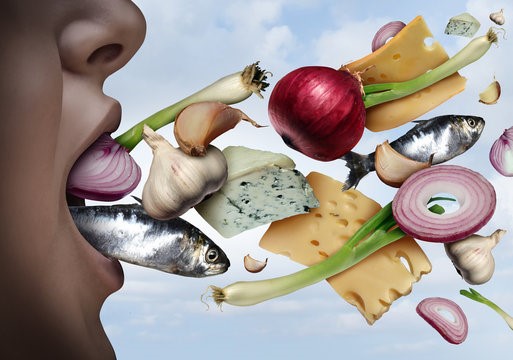 August 6th is National Fresh Breath Day! This is a great time to celebrate having fresh breath and practicing ways to keep it that way. Knowing what can cause bad breath is beneficial in the pursuit. Read on to learn about a few things that can lead to bad breath as well as what you can do to prevent it from happening in the first place.
What Causes Bad Breath?
Bad breath, also called halitosis, can be caused by a range of things. A few potential causes of bad breath are:
Poor dental health – If you don't brush your teeth twice per day and floss every night, this may result in ad breath.
Unhealthy lifestyle habits – Smoking cigarettes and using other tobacco products can cause bad breath and a range of other oral health problems.
Certain foods – Consuming foods and drinks like onions, garlic, alcohol, soda, and cheese can leave an unpleasant odor in your mouth.
Not eating enough – If you don't consume enough food, this can make your breath smell bad since it reduces saliva production, therefore allowing bacteria and food particles to linger in your mouth.
3 Tips for Keeping Your Breath Fresh
Though bad breath can be frustrating to deal with, there are a few simple ways that you can prevent it, such as:
Avoid bad habits – Don't smoke or use other tobacco products, alcohol drink excessively, or consume foods that can give you bad breath.
Practice great oral hygiene – Brush your teeth every morning and every night for two minutes each time. You should also floss every night before bed. These critical oral hygiene steps will prevent cavities and gum disease as well as keep your breath smelling fresh. Be sure to brush your tongue as well to get rid of bacteria hiding there.
Visit your dentist – If you haven't been seeing your dentist every six months, now is the time to start. These biannual dental visits allow them to do a thorough examination of your mouth to identify and treat oral health issues. Your teeth and gums will also be thoroughly cleaned so you can leave your appointment with fresh, clean breath.
Having bad breath can make it difficult to feel comfortable and confident in social situations. But, with the above steps, you'll be able to spend National Fresh Breath Day socializing with the confidence with the knowledge that you have a clean, fresh smile!
About the Author
Dr. Joe Kern leads the team at Kern Family Dentistry with compassion that is apparent in the way they care for their Grafton patients. If you need help taking care of your smile, they offer a range of treatments to prevent oral health issues. They can also give you tips on how to keep bad breath at bay for a fresh, clean-smelling smile. If you're ready to set up an appointment with Kern Family Dentistry or want more information on their services, visit their website call their office at (701) 352-2013 to get started.
Comments Off

on Causes of Bad Breath & What to Do About It
No Comments
No comments yet.
RSS feed for comments on this post.
Sorry, the comment form is closed at this time.