November 13, 2017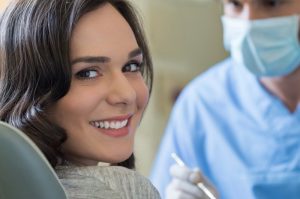 It's no secret that today's economy can be challenging. Many people have to work multiple jobs to afford the lifestyle they wish to live and many of those people don't even have access to medical benefits—including dental insurance. If you're lucky enough to be able to have dental insurance, you should definitely take advantage of your benefits before they reset in 2018.
If you need a delta dental dentist in Grafton—or any other insurance—be sure to do your research and follow these tips to get the most of your dental benefits.
1.     Find the Right Plan by Reading the Details.
Nowadays, information is at your fingertips. The availability to learn online allows patients to help individuals find high-quality, affordable dental care. This means that most individuals can find affordable dental care despite the struggling economy. Before consumers select an insurance provider, they should use trusted insurance websites to obtain information or visit their potential dentist's website to view their financial plans and accepted insurance providers.
2.     Understand the Plan's Benefits to Maximize Returns.
As with all investments you plan to make, it is in your best interest to understand what you're actually paying for. Lucky for consumers, the law requires that consumers with dental benefits receive a description of what's included in their plan. It's best to read through this document and maximize your benefits.
3.     Use Dental Practices As a Resource.
It's best to plan alongside a dental practice for the best dental care. Together, you and your dentist can develop a personalized dental plan that goes beyond regularly scheduled checkups and exams. A personal dental plan could be as simple as brushing and flossing on a regular basis, or it could be restorative care or cosmetic services. Either way, you can show them your coverage plan and create a dental treatment roadmap with your insurance benefits in mind.
4.     Control Expenses with Preventive Care.
Many people don't know that preventive care is covered with most dental insurance plans. Dental care is focused on preventing problems rather than addressing them. This actually saves a lot of money for patients because you won't have to pay for extensive restorative services. In fact, most of your preventive care is covered from the beginning like professional cleanings and dental exams.
5.     You've Paid Into Your Insurance Already, Use it!
If you already have dental insurance, you may be familiar with the idea of a deductible. A deductible is the amount of money that you must pay to your dentist out of your pocket before your insurance company will pay for any services. This fee also varies depending on each company and can be higher if you choose an out of network dentist. So, if you need a Cigna dentist in Grafton, be sure to find a practice in-network to get the most out of your dental insurance.
If your dental insurance plan is on a calendar year, these five reasons should motivate you to make an appointment before 2018 starts.
---
About Our Office
Kern Family Dentistry is an in-network provider for Delta Dental, Blue Cross Blue Shield, MetLife, AFLAC, CIGNA, and United Concordia. Even if our office isn't a preferred provider, our friendly office team members can help you in processing and filing insurance claims to maximize your dental benefits. Feel free to call us if you need a MetLife dentist in Grafton!
Comments Off

on 5 Ways to Benefit From a Delta Dental Dentist in Grafton!
No Comments
No comments yet.
RSS feed for comments on this post.
Sorry, the comment form is closed at this time.