November 10, 2021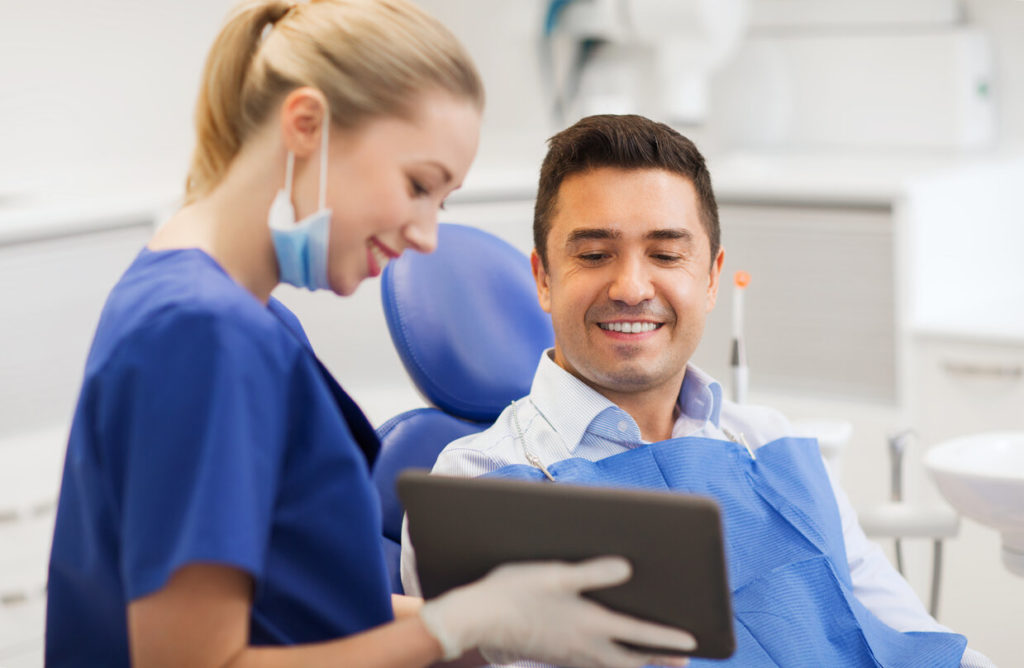 Dental implants are the most advanced tooth replacement option available today, but they aren't for everyone. You may be wondering, what exactly does it take to be a good candidate for dental implants? To help you understand if dental implants in Grafton may be the right option for you, here are five important qualities that a good dental implant candidate should have.
#1: A Healthy Jawbone
Dental implants fuse with the jawbone through osseointegration. This is what provides them with their unmatched stability. It's key for a potential candidate to have a healthy jawbone to prevent the implants from failing. Since the lack of stimulation in the jawbone due to missing teeth causes bone loss, a bone graft may be necessary to sufficiently support dental implants and have a successful procedure.
#2: Healthy Gums
During the dental implant procedure, your dentist will make an incision in the gums. This allows them to insert the implant through the gums and into the jawbone. If the patient is showing signs of gum disease that has progressed past the gingivitis stage, bacteria will begin to attack the jawbone and cause your implants to fail. To prevent this from happening, its vital that patients have healthy gums before moving forward with surgery.
#3: Exceptional Oral Hygiene
Maintaining great oral hygiene is an important part of having a healthy mouth, but it's also a key qualifier for having a successful dental implant procedure. Just like your natural teeth, you will need to brush your dental implants twice and floss once per day. Superb oral hygiene is essential to remaining healthy after surgery as well as the overall success of your dental implants.
#4: Good Lifestyle Choices
If you frequently smoke cigarettes or drink large amounts of alcohol, you will need to cut out or cut back on these things if you want to get dental implants. People who smoke cigarettes are twice as likely to develop gum disease as nonsmokers. Additionally, smoking can slow down the healing process and contribute to bone loss and. This makes it hard for dental implants to be placed into the jawbone, and osseointegration is more likely to fail. It also makes patients more likely to develop an infection. Excessive drinking also tends to dry out your mouth and hinders blood clotting.
#5: Great Overall Health
Heart disease, diabetes, and other chronic health conditions put implant patients at a higher risk of experiencing complications after their procedure. Diabetes makes you more likely to develop infections, which makes implant failure more likely. It can also inhibit osseointegration. Heart disease makes anesthesia less effective, which can make it difficult for patients to make it through their procedure without feeling uncomfortable or in pain. Let your dentist know about any chronic conditions you have so they can decide if implants are the right choice.
When deciding if you want to move forward with getting dental implants, keep these five things in mind. Discuss tooth replacement options with your dentist so you can work together to make the best decision for your smile.
About the Practice
Kern Family Dentistry takes pride in providing the resident of Grafton with compassionate, effective dental care. If you are missing one or more teeth and considering dental implants, they work with trusted oral surgeons to ensure that your procedure goes as smoothly as possible. So, what are you waiting for? Call Kern Family Dentistry at (701) 352-2013 or visit their website to make an appointment or for more information about what makes a good dental implant candidate.
Comments Off

on 5 Traits of a Good Dental Implant Candidate
No Comments
No comments yet.
RSS feed for comments on this post.
Sorry, the comment form is closed at this time.