April 11, 2017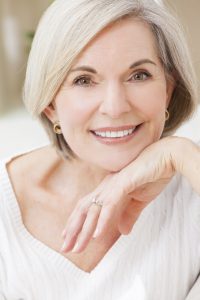 You know that preventive care is vital to your dental health. As a result, you brush and floss your teeth while maintaining dental appointments. However, you could be overlooking a crucial aspect that not only impacts your dental health, but your overall health as well. If you are not having regular oral cancer screenings, you could be placing your life at risk. As a dentist in Grafton, Dr. Kern provides routine oral cancer screenings at your preventive dental appointments.

Detecting Oral Cancer
It is estimated, nearly 50,000 Americans will be diagnosed with an oral cancer this year. In addition, there will be over 9,700 deaths related to the cancers. That is roughly one person per day dying. The large death rate and long-term prognosis for those with oral cancer is largely due to late diagnosis. Since there are no guidelines in place for routine oral cancer screenings, the cancers are often not diagnosed until they have advanced to the later stages or metastasized to other areas of the body. Early detection is vital to promoting a more promising outcome for those with oral cancer.
Oral cancer screenings are simple and noninvasive. As a family dentist in Grafton, Dr. Kern provides the screenings as part of his preventive care. The simple procedure allows Dr. Kern to detect cancerous and precancerous cells early for prompt intervention. Most often, if an area of concern is discovered, a biopsy will be needed. More often than not, these areas come back as noncancerous; however, it is better to test the tissue to be 100% certain.
Preventing Oral Cancer
Although anyone can develop oral cancer, there are factors that can increase your risk. The biggest risk factor involves tobacco use. In fact, 90% of those with oral cancer consume tobacco according to the Mouth Cancer Foundation. When tobacco use is combined with alcohol, your risk for the cancer further increases.
Even if you do not have risk factors, the American Dental Association recommends adults have an oral cancer screening every six months, which is why we offer them at your routine appointments. However, if you notice any concerning areas in between appointments, do not hesitate to call our office.
Although symptoms of the cancer usually do not become apparent until the cancer has grown, common signs include sores, swelling, lumps or thick patches on the mouth or throat. In addition, there may be red or white lesions on the mouth or lips. Other common symptoms include lumps in the throat, numbness or tenderness in the mouth, or trouble moving the jaw. The symptoms of oral cancer can be quite diverse to even include pain in the ears, a lingering sore throat, or loose teeth. If you experience any symptoms or complications that do not appear to have a cause, it is important to schedule an oral cancer screening.
Your Dentist for Oral Cancer Screenings
At Kern Family Dentistry, we are committed to raising awareness about oral cancer. We help to detect cancer early through regular screenings while helping our patients lower their risk. Contact our office today to schedule your screening.
Comments Off

on Dentist in Grafton Raises Oral Cancer Awareness
No Comments
No comments yet.
RSS feed for comments on this post.
Sorry, the comment form is closed at this time.