February 12, 2019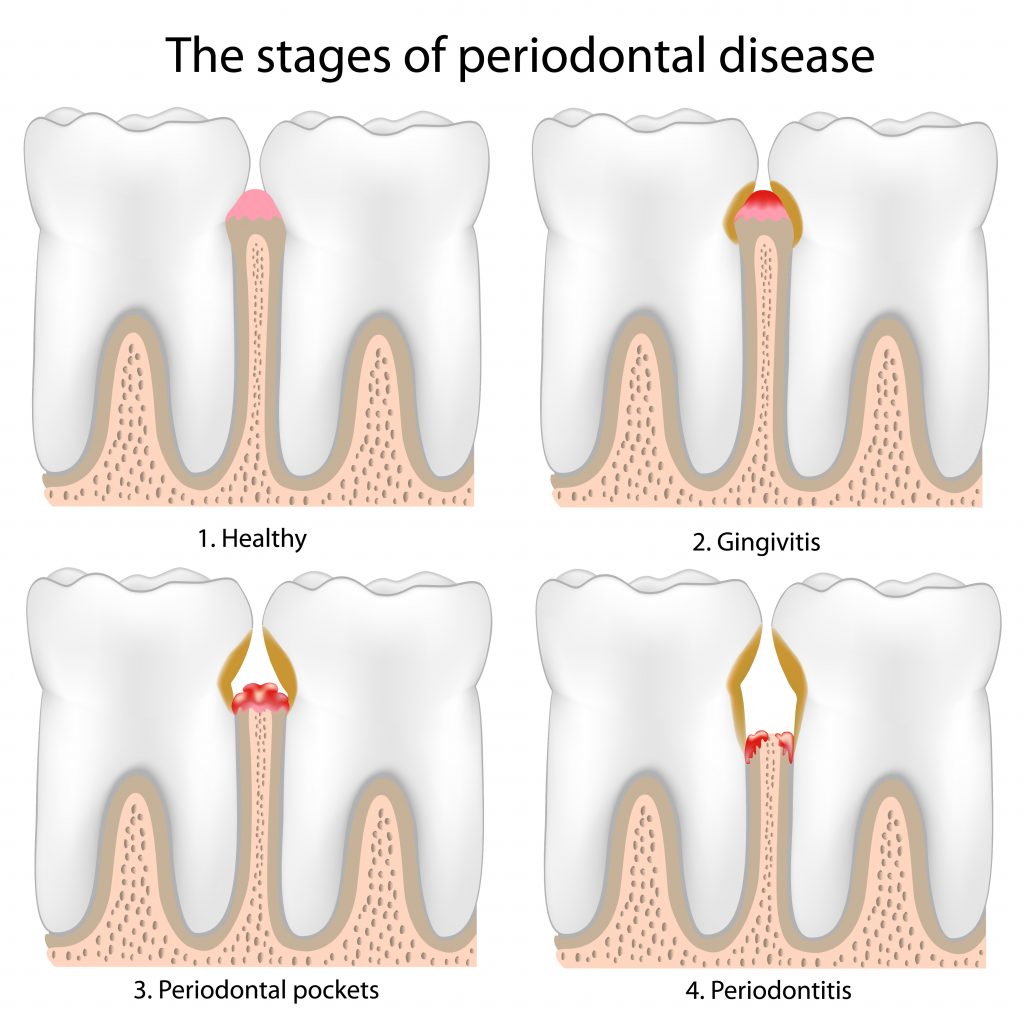 When you think about the biggest threat to your teeth, you might think of cavities. But did you know that gum disease is actually the leading cause of tooth loss? And that's not the only major consequence! People with gum disease also have nearly double the chance of developing heart disease as well. February is American Heart Month, which makes it a great time to learn more about the connection between your gums and your heart and how a dentist in Grafton can help you improve the health of both!
How Do Your Gums Affect Your Heart?
Most people are surprised to learn that there's a link between their oral health and general health. But, in reality, everything in your body is connected, and many recent studies have found that inflammation of the gums (also called gum or periodontal disease) increases the risk of heart disease.
One of the root causes of this inflammation is bacteria, which, in your mouth, is in the form of plaque and tartar. This is a major factor in the development of gum disease, which includes symptoms like bleeding, tender, or swollen gums, chronic bad breath, and (in later stages) loose teeth or tooth loss.
Once under the gumline this bacteria can be hard to remove, so it easily gets into the bloodstream where it travels through the entire body, including the heart. Once there, inflammation and plaque forms, which hardens and narrows the arteries and increases the risk for various types of heart problems.
How Can You Reduce Your Risk?
Thankfully, there are some easy ways to either prevent gum disease altogether or manage it:
See your dentist regularly – Checkups and cleanings are important so your dentist can monitor your gums and remove the plaque and tartar under your gumline. If you have gum disease, they can recommend various types of gum therapy. Although later stages of gum disease can't be cured, following your dentist's recommendations will manage it and keep it from getting worse.
Brush and floss – Good oral hygiene is essential for good gum health. Brush 2-3 times a day (an electric toothbrush is helpful) and floss daily. You might also consider tools like an oral irrigator to flush out bacteria from under the gums where it's hard to reach. If any areas are bleeding, it's a sign to spend extra time brushing and flossing there.
Quit smoking – Smoking is one of the risk factors for gum disease. If you use tobacco, ask your doctor about one of the many smoking cessation aids available to make quitting easier.
Gum disease affects both your oral health and general health in serious ways. But with these few guidelines, you can minimize these risks!
About the Author
Dr. Joe Kern is a general, cosmetic and restorative dentist in Grafton who is committed to providing high-quality, comprehensive dental care to his community. With a focus on prevention, he always educates his patients about the importance of gum health and how to maintain it. If you have any other questions about your gums, he can be reached via his website.
Comments Off

on Dentist In Grafton Gives Important Information About Gums and Heart Health
No Comments
No comments yet.
RSS feed for comments on this post.
Sorry, the comment form is closed at this time.