October 10, 2018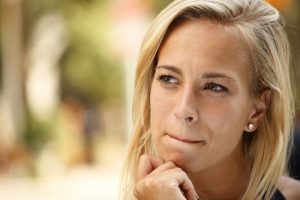 As another year zooms by and hurries to its crescendo, you look for ways to tie-up your loose ends. One area that shouldn't be overlooked is your dental health. Have you taken a proactive approach to maintaining and improving it? If not, then it's not too late to do something about it. Read on to learn from your dentist in Grafton how to improve your oral health and get the most from your dental insurance!
Does Preventive Care Really Matter?
Along with consistently performing oral hygiene, visiting your dentist every six months for preventive care plays a vital role in your oral health. Here are the three major functions of these visits:
To clean your teeth and to remove harmful plaque and tartar
To identify any threats to your oral health and to develop a plan of action to correct them
To provide an opportunity to discuss your oral health with your dentist
The combination of these activities contributes to you enjoying better oral health but also saves you money.
Preventive Care Visits to Maximize Dental Insurance
Every month, you pay a premium that secures your dental insurance. Preventive care appointments allow for the greatest return on that investment. That's because these visits are typically completely covered by your insurance. That coupled with the fact that preventive care visits protect you from experiencing a litany of dental health issues like cavities, gum disease and tooth loss, further speak to the value of maintaining these appointments.
For more involved treatment procedures, here is what you can expect to pay on average:
Basic Care – Procedures like root canals or cavity fillings are considered to be basic care. Typically, you'll be responsible for 30-50% of the costs.
Major Care – To have a dental crown, bridge or dentures placed, the average out-of-pocket costs are around 50%.
There is a prevailing theme here – that the more involved the dental procedures are, the greater your out-of-pocket contribution is. Thus, the preventive aspects of your semi-annual visits become even more important.
Use It or Lose It!
For most dental insurance companies, the start of a new year is also when they renew coverages. Thus, if you have unused dental visits from the previous year, you'll simply lose them. That means the premiums you paid are wasted.
Thankfully, you still have an opportunity to start a new trend – where you leave the ranks of the 93% of dental insured who fail to maximize their coverage by the end of the year. To get on track to better oral health and to give your wallet some relief, contact your local dentist to schedule a preventive care visit today!
About the Author
Dr. Joe Kern earned his dental degree from The Ohio State University and has since gone on to provide top-notch dental care for the past 22 years. He takes pride in helping each patient experience their absolute best in dental health and a smiling face is the reward he cherishes most. Dr. Kern offers comprehensive care to patients of all ages at Kern Family Dentistry, and he can be reached for more information through his website.
Comments Off

on Your Dentist in Grafton Explains How to Maximize Your Dental Insurance
No Comments
No comments yet.
RSS feed for comments on this post.
Sorry, the comment form is closed at this time.