October 6, 2020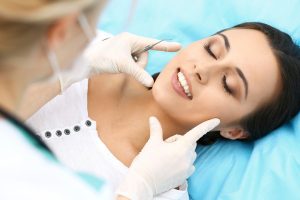 Are you dissatisfied with the way your teeth look? You're not alone. Research shows that over 25% of people don't smile because they are embarrassed by their teeth. Thankfully, you don't need to live with less than a beautiful smile. Cosmetic dentistry offers several solutions to achieve picture-perfect results. Among the most common elective treatments are porcelain veneers and cosmetic bonding. There is a difference between veneers and bonding, so which is the right option for you? Here's what you need to know to make the best decision for your smile.
Porcelain Veneers VS Cosmetic Bonding
An attractive smile is essential for your self-esteem. Not to mention, unattractive teeth can negatively sway people's first opinion about you. Thankfully, cosmetic dentistry allows you to invest in your confidence using a customized treatment plan. Nowadays, you have more options than ever to improve your teeth, including veneers and bonding.
A veneer is a false front that's bonded to the front surface of a tooth. It can be used to correct several issues at once, like chips, cracks, and gaps. Cosmetic bonding can resolve many of the same concerns using a composite resin material, so what's the difference? There are several key factors to consider when determining the best option to improve your teeth, such as:
Treatable Concerns: Bonding is effective for correcting minor imperfections, like small chips, cracks, decay, or exposed tooth roots. Veneers can treat more complex problems, such as abnormally shaped teeth or gaps.
Preparation: Cosmetic bonding doesn't require any preparation and is minimally invasive. Veneers require a little more work because your dentist will need to remove a small amount of enamel to prepare your teeth for bonding.
Procedure: Bonding can often be performed in a single appointment without the need for anesthesia. In under an hour, you can achieve the results you want. On the other hand, veneers require a minimum of 2 appointments.
Durability: Bonding can last for a decade or longer with the right care; however, veneers are proven to exceed their longevity. As a result, they can be a better long-term option because they won't need to be replaced as often.
Material: A composite resin material is used for the bonding procedure, which is customized to look natural, but it can stain when exposed to darkly pigmented foods and drinks. Veneers are made of porcelain because it closely mimics enamel. Not to mention, it is stain-resistant, so your new smile will stay bright.
Affordability: Bonding is less expensive than veneers; however, your dentist will offer financing options to help keep either treatment within your budget.
Get a Radiant Smile Today
Cosmetic dentistry can give you a smile you'll want to show off. Your dentist will create the individualized plan you need to achieve your aesthetic goals.
About Dr. Joe Kern
Dr. Kern earned his dental degree at Ohio State University. He has been practicing dentistry for over 22 years, creating healthy, beautiful smiles that last. If you're ready to invest in a confident future, contact our office today to see if you're a candidate for cosmetic dentistry.
Comments Off

on Bonding VS Veneers: What's the Difference?
No Comments
No comments yet.
RSS feed for comments on this post.
Sorry, the comment form is closed at this time.