November 4, 2022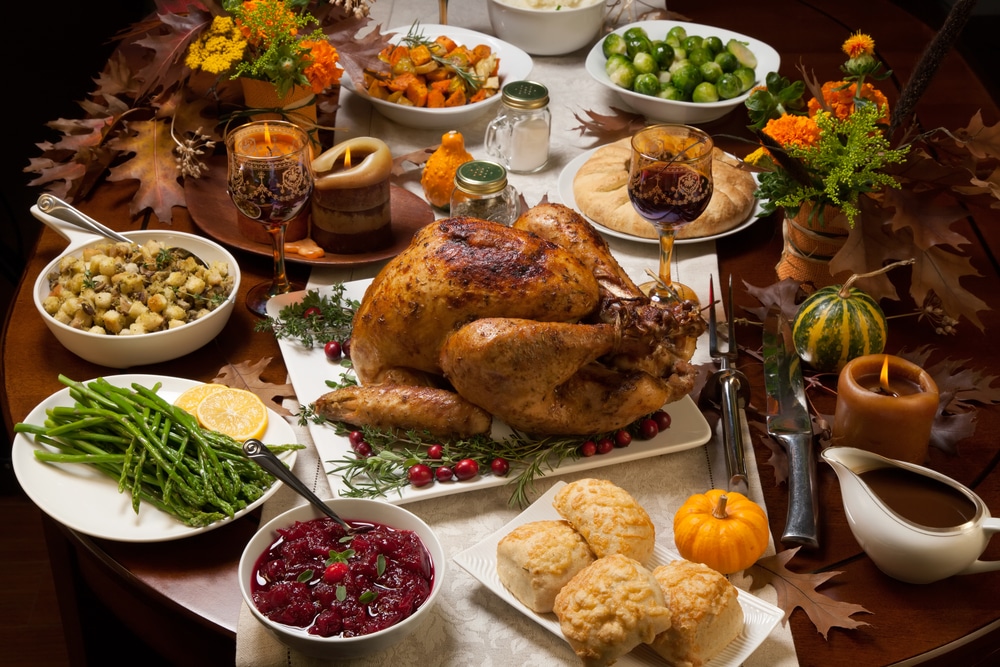 For many people, Thanksgiving is the best time of year. Cooking and eating seasonal delicacies is both tasty and a great way to bond with your loved ones. It also symbolizes the start of the holiday season and finding it difficult to stick to your diet with sweet temptations around every corner. Many of the foods and drinks associated with Thanksgiving are known for being unhealthy and are unlikely to have the best impact on your smile. So you can have a healthy Thanksgiving this year, read on for some helpful tips.
Tip #1: Limit Snacking
All throughout Thanksgiving Day, people tend to try out the dishes they're making to ensure that they taste good. Though this may seem harmless, it can actually be bad for your smile. When we eat, the level of acid in our mouths goes up. This means that our enamel is temporarily weaker and more vulnerable to damage. Snacking throughout the day means that your beam will constantly be under an acid attack, so it's best to wait until dinner time.
Tip #2: Avoid Sticky Foods
Sticky thanksgiving foods like marshmallows, toffee, and caramel can get stuck on your teeth and are difficult to wash away. This means that the bacteria in your mouth that causes cavities will be able to feed off the sugar in them and release more acids to weaken your enamel. It's best to avoid these foods so you aren't putting your smile at an increased risk.
Tip #3: Cut Back on Sugar and Carbs
Since bacteria feed on sugar, eating lots of sweets can harm your smile. Additionally, since high-carb and starchy foods break down into sugar in the mouth, they can damage your beam in the same way. Instead of filling up on cakes, cookies, and bread, eat tooth-healthy foods like turkey and vegetables.
Tip #4: Be Selective with Your Drinks
Egg nog and special holiday punches are some of the beverages that you can expect to see on the  Thanksgiving dinner table. Since these are often full of sugar, it's best to consume them in moderation. The same goes for soda or anything that contains alcohol since they are full of acid. It's best to stick to water since it prevents dry mouth and can wash away bacteria and food particles.
Tip #5: Be Wary of Hard and Sharp Foods
Pretzels, chips, and other sharp or hard foods can get stuck in your teeth. This makes them difficult to remove from your smile. They can also poke at or cut your gums. It's best to avoid these foods. If you decide to indulge in them during the holidays, eat carefully.
If you want to have a healthy Thanksgiving, the above tips should help you do just that. This way. You can keep your smile looking and functioning at its best all season long!
About the Practice
Kern Family Dentistry features Dr. Joe Kern and his talented team of dental health professionals. They are experts when it comes to all things related to smiles and love helping people keep their smiles bright, healthy, and beautiful. With the holidays coming up, they can also give you ideas for a healthy Thanksgiving that your smile will surely appreciate. Call Kern Family Dentistry at (701) 352-2013 or visit their website for more information on their services or to set up a consultation.
Comments Off

on 5 Tips for a Healthy Thanksgiving Dinner
No Comments
No comments yet.
RSS feed for comments on this post.
Sorry, the comment form is closed at this time.