August 8, 2019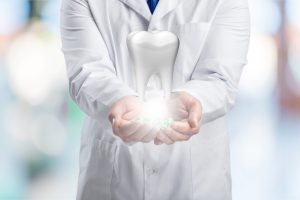 Your general dentist plays an influential role in ensuring your teeth and gums stay healthy. Unfortunately, as the years pass, your oral health needs diversify. Not to mention, you may develop certain conditions that can't be treated by your general dentist. Instead, you now need the care of a specialist, like Dr. Kern. He has completed advanced training to provide life-changing treatments for patients in the area. No matter if you need sleep apnea treatment or TMJ therapy in Cavalier, North Dakota, he has the personalized solutions you need to take control of your quality of life.
Sleep Apnea Treatment
At least 22 million Americans live with a condition that causes several pauses in breathing frequently throughout the night that result from a blockage in the airway. Obstructive sleep apnea occurs when the soft tissues in the back of the mouth and throat collapse, causing the upper airway to narrow. This can restrict airflow for as long as 1 minute, which can occur more than 100 times per night. The lack of adequate oxygen takes a toll on the body, increasing the risk of several health issues, including cardiovascular disease, heart attack, and stroke.
Now, dentists are an invaluable asset in treating the condition. As an alternative to a CPAP machine, patients with mild to moderate forms of the condition can choose an oral appliance. The custom-fit device protrudes the lower jaw forward to keep the airway open to prevent pauses in breathing. Dr. Kern is specially trained in treating obstructive sleep apnea with an oral appliance. He can improve your quality of life by helping you breathe easier to sleep better.
TMJ Therapy
The temporomandibular joint is located on either side of your face. It connects your jaw to your skull, allowing you to perform everyday tasks, like chewing, speaking, and even yawning. Unfortunately, there may come a time when your jaw doesn't work like it should. You may experience limited mobility, clicking, popping, and even pain. This is known as a TMJ disorder, which can significantly impact your daily life.
Dr. Kern can stop your discomfort with TMJ therapy. He takes an impression of your mouth to create a mouthguard. This repositions your jaw into a more comfortable resting position to take unnecessary strain off your joint. Over time, it also retrains your jaw to rest there naturally to give you long-term relief to eliminate your pain.
Choose the Trusted Specialist
If your general dentist is no longer enough, choose the trusted specialist for TMJ therapy and treatment for sleep apnea in Cavalier, North Dakota. Dr. Kern offers the solutions you need to restore your quality of life.
About Dr. Joe Kern
For over 22 years, Dr. Joe Kern has provided advanced dental care to the community. He earned his doctorate at The Ohio State University, and he regularly continues his education to provide many areas of specialty care, including TMJ therapy and sleep apnea therapy. If you have a condition that requires advanced services, contact our office today to schedule your consultation.
Comments Off

on TMJ and Sleep Apnea Specialist in Cavalier, North Dakota
No Comments
No comments yet.
RSS feed for comments on this post.
Sorry, the comment form is closed at this time.