December 19, 2019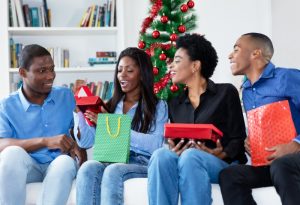 For weeks, you've been preparing for your family's arrival from out-of-town for the holidays. The house is decorated, your holiday dinner is planned and prepped, and you even bought a new camera to take family photos with. Hours before you need to pick up your parents and siblings from the airport, an accident occurs that requires urgent attention from your dentist. Would you know what to do if a dental emergency occurs over the holidays? Read on to learn how you can ease your pain and prevent further oral damage. 
Knocked-Out Tooth
If you knocked out your tooth, unfortunately, your family members will need to wait at the airport, because time is of the essence. Contact your emergency dentist in Grafton immediately and try to get to their office within an hour of the accident. Retrieve your knocked-out tooth from the ground (or wherever it landed), being sure to only handle it by the biting surface. Rinse it under lukewarm or cool water to remove any debris, but don't scrub the tooth.
It's important to keep the tooth moist so it doesn't die and has a higher chance of being successfully replanted. You can do this by reinserting it into the socket it was knocked out of or placing it in a sealed container full of milk or water. Bring your tooth with you to your appointment.
Broken or Damaged Crown
A damaged or broken crown isn't as time-sensitive of a dental emergency as a knocked-out tooth, but it's still important to contact your emergency dentist right away. They'll be able to determine the severity of your situation over the phone and schedule an appointment to get your crown repaired or replaced. In the meantime, you can reattach the restoration (if it's still intact) with denture adhesive or a piece of sugar-free gum; however, this is only a temporary solution.
Chipped, Cracked, or Fractured Tooth
For broken teeth, the severity of the damage has an impact on whether you need to visit your emergency dentist right away or not. A larger piece of missing tooth can expose your sensitive pulp located inside the chamber of the tooth, causing intense sensitivity. A smaller chip may only need a quick cosmetic fix. In any case, if you experience pain, over-the-counter pain medication such as ibuprofen should help with this. Contact your dentist to schedule an appointment as soon as possible and get back to enjoying your holidays!
No matter what dental emergency you encounter during the holidays, it's always important to immediately contact your dentist. They'll be able to assess the severity of your situation over the phone and help you form a plan going forward. They can also offer first-aid guidance to reduce the chances of additional damage occurring. With their help, you can get back to enjoying your valuable family time!
About the Author
Dr. Joe Kern has been practicing dentistry for over 22 years and is passionate about helping improve his patients' smiles and oral health. He understands that inconvenient accidents happen, which is why he offers emergency dental treatment along with over-the-phone first-aid guidance. When a patient calls his office in a panic, he is more than happy to offer same-day treatment to ease their pain and stress. For questions or to schedule an emergency dental appointment, visit Kern Family Dentistry's website or call 701-352-2013.
Comments Off

on What Should You Do If A Dental Emergency Happens Over The Holidays?
No Comments
No comments yet.
RSS feed for comments on this post.
Sorry, the comment form is closed at this time.